"Biomes 1" A3 plot was made for "Biome" theme of @Sableraph's #wccchallenge.
See also: "Biomes 2".
As always, source code is available and documented (link above).
Enjoy!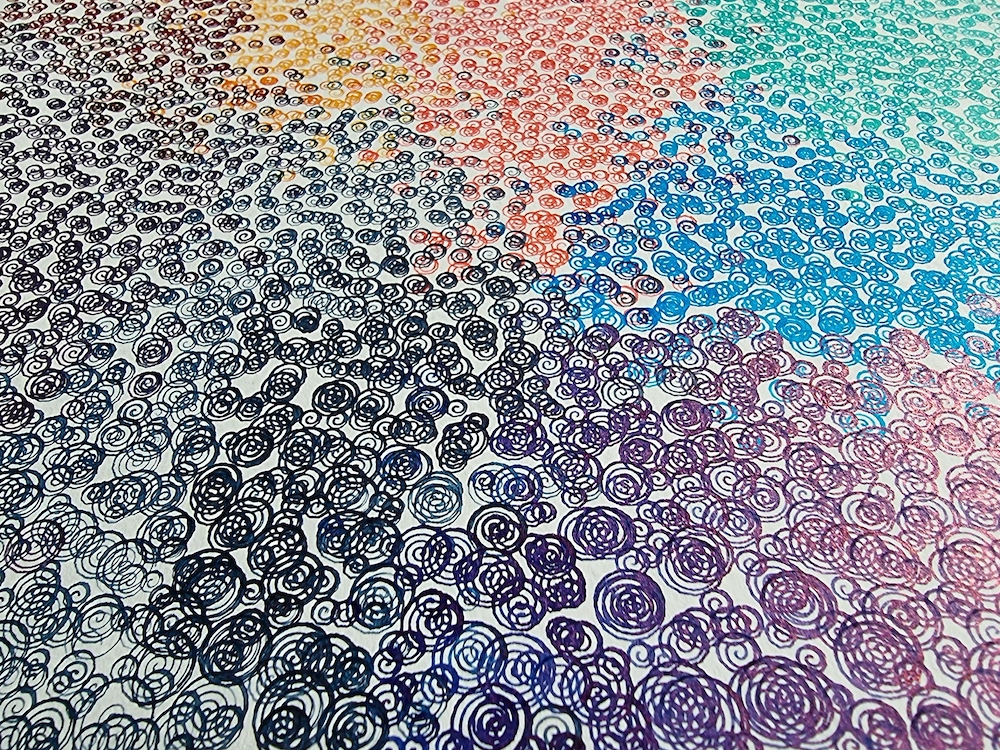 Packing multiple layers of spiral-circle with a voronoi coloring.
A combination of 8 different fountain pen inks were used, all from Diamine: Soft Mint, Amazing Amethyst, Indigo, Skull & Roses, Flamingo Pink, Red Dragon, Amber, Turquoise.
But afterall, it's generative art, here are more theorical digital variants that could be physical plotted: (it just takes hours)