This is a continuation of "Storm" series. The idea of "two levels" packing were introduced to create "group" of storms which make some area using only one color.
Plotted on A3 watercolor paper using fountain pens (Turquoise and Amber). The two ink are blending into an interesting green.
550 meters of ink were plotted for 7 hours.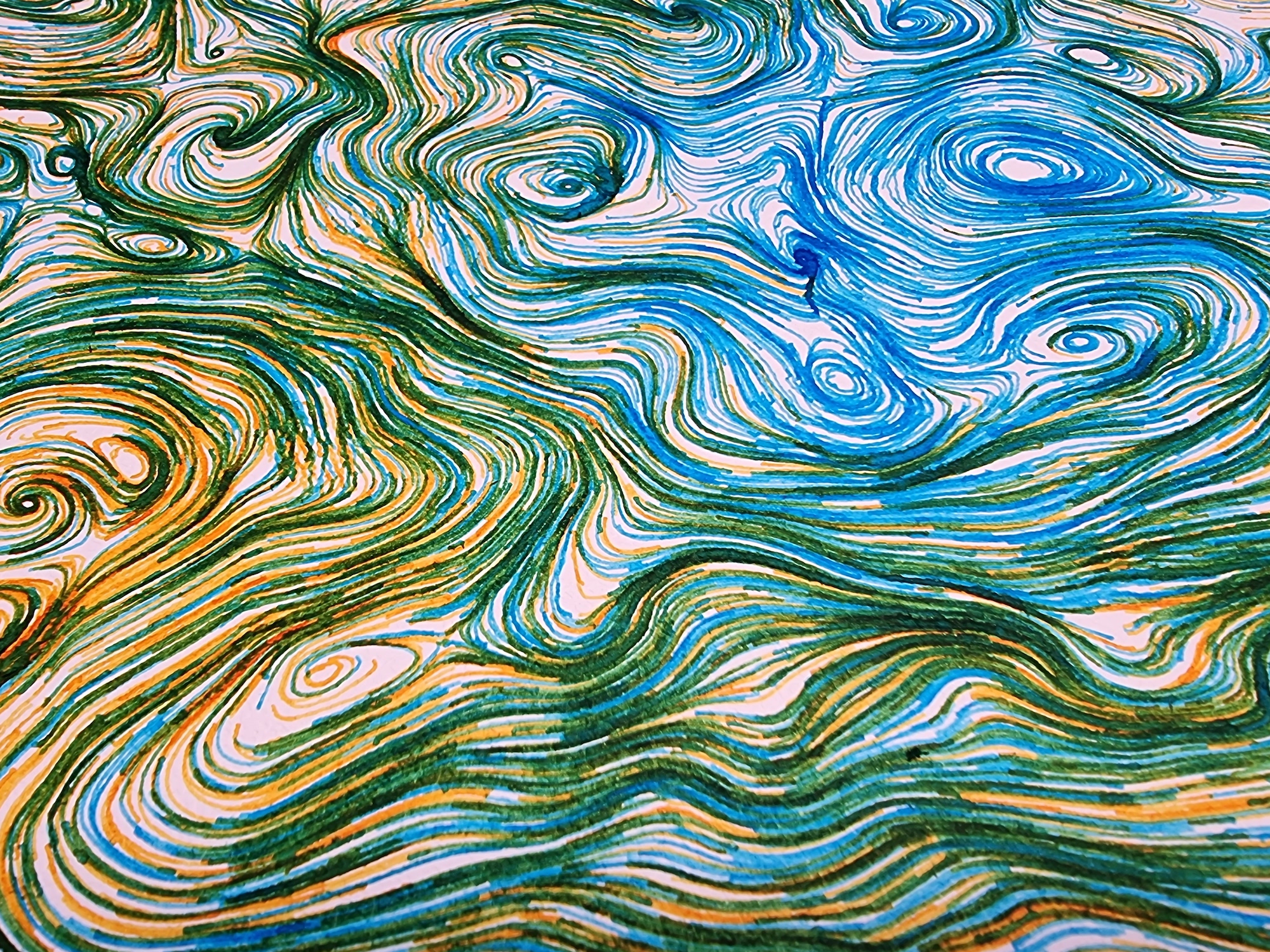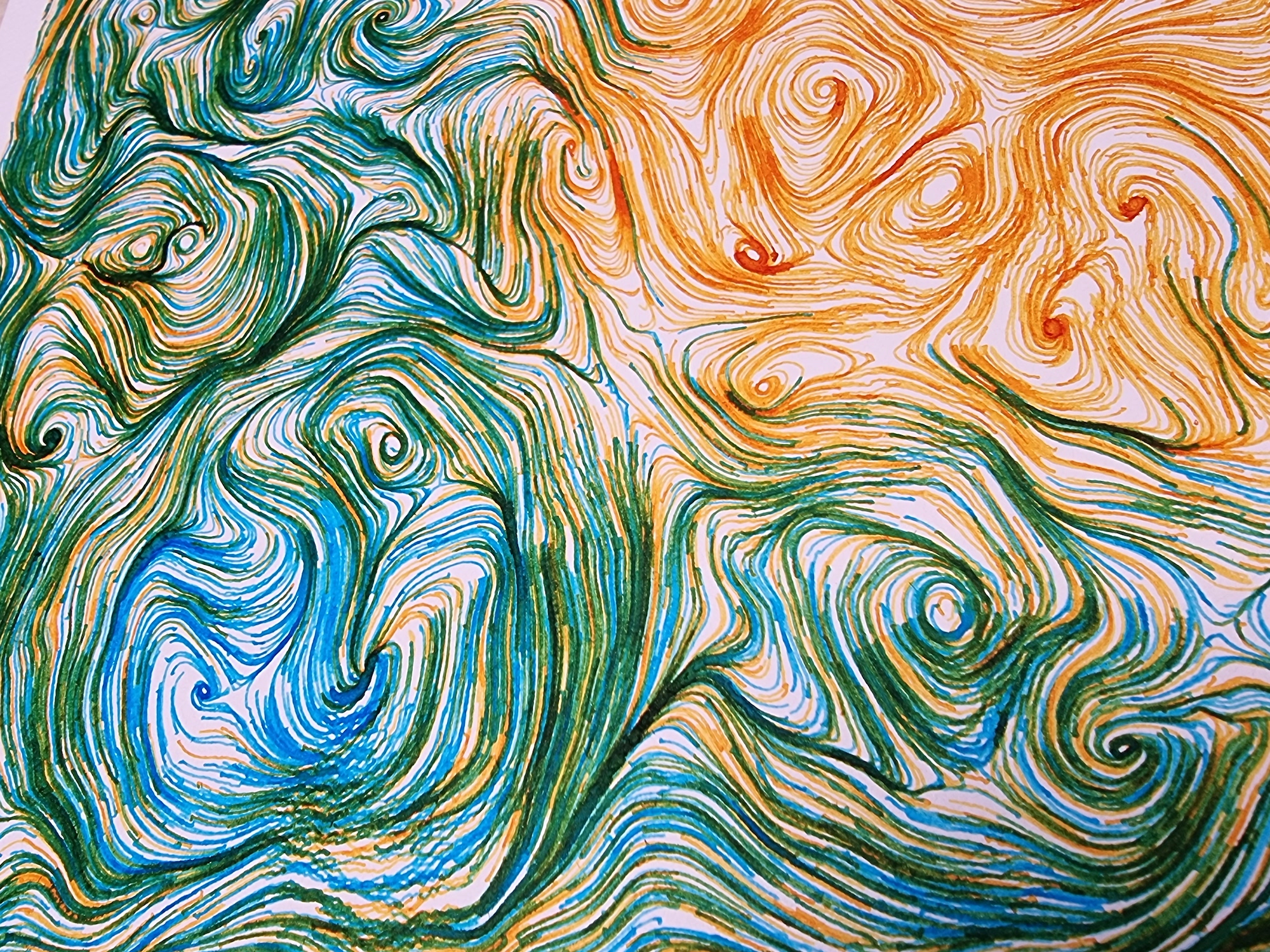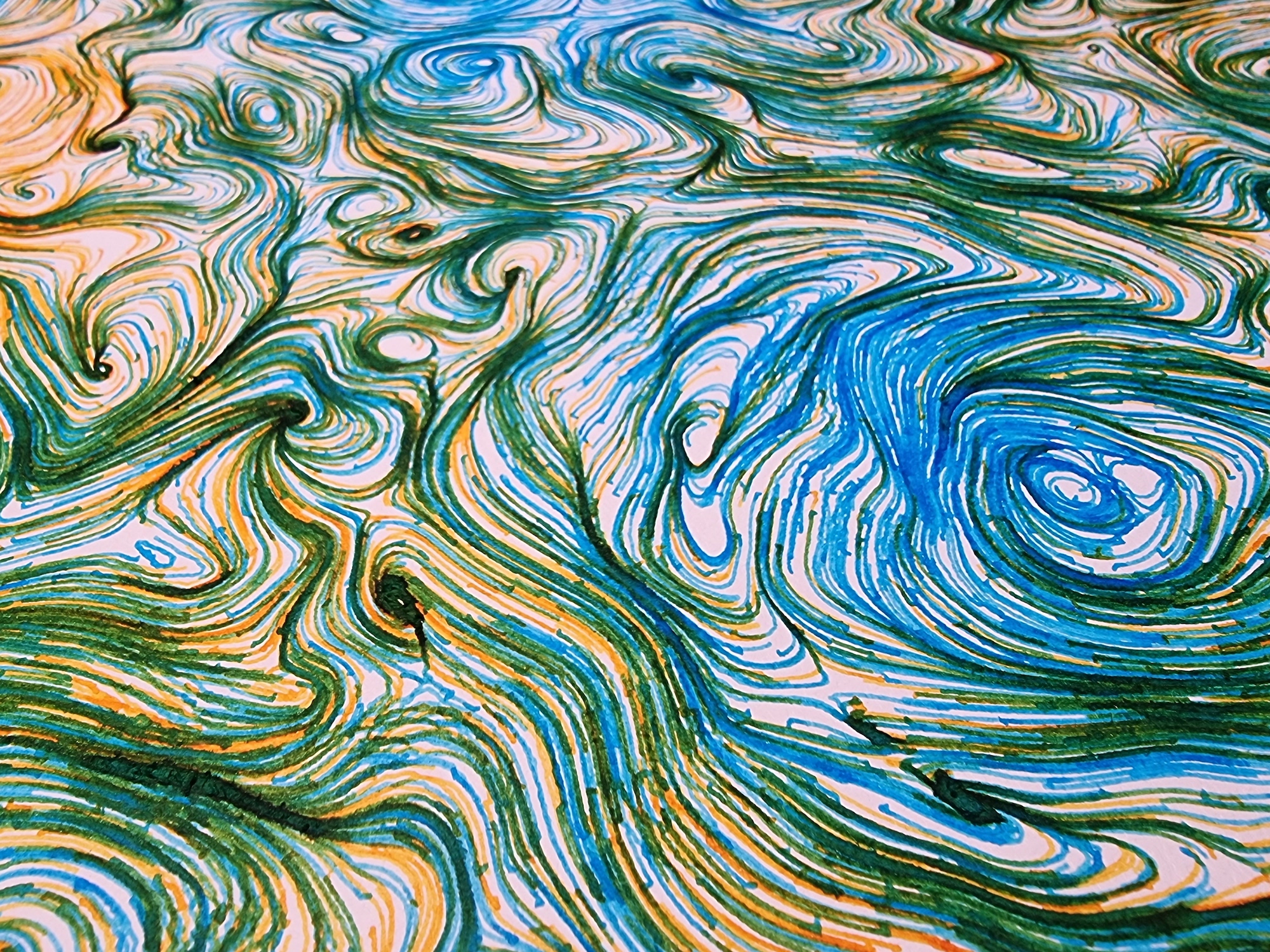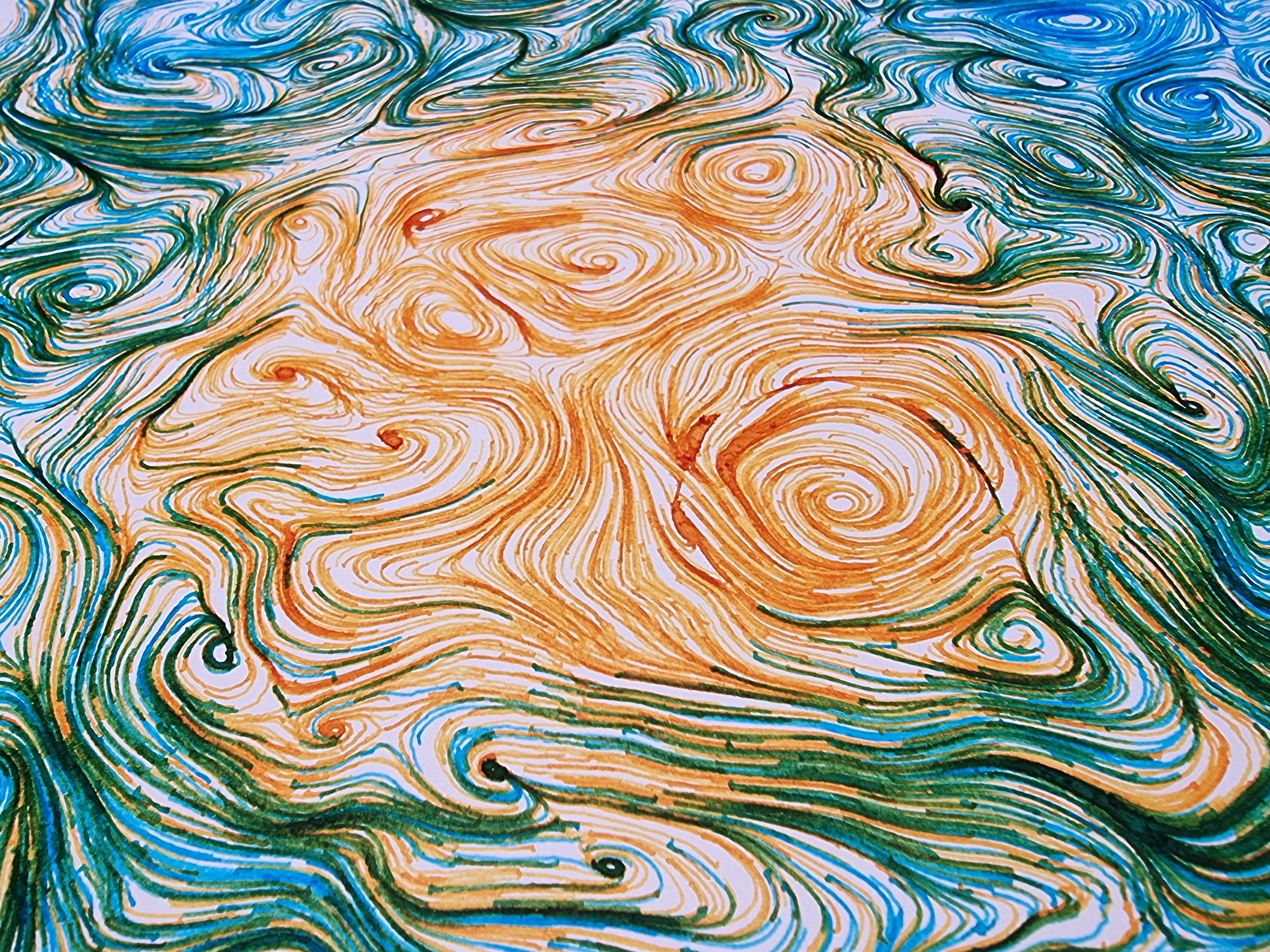 The art will be put on auction and 100% will be given to https://github.com/teia-community/teia-docs/wiki/Ukranian-Fundraising.
Done during a live stream on https://twitch.tv/greweb