The space is distributed using two levels of circle packing and then connected with doodles filling using spirals and connecting them all with one curve.
Plotted on A3 watercolor paper using fountain pens (Turquoise and Amber).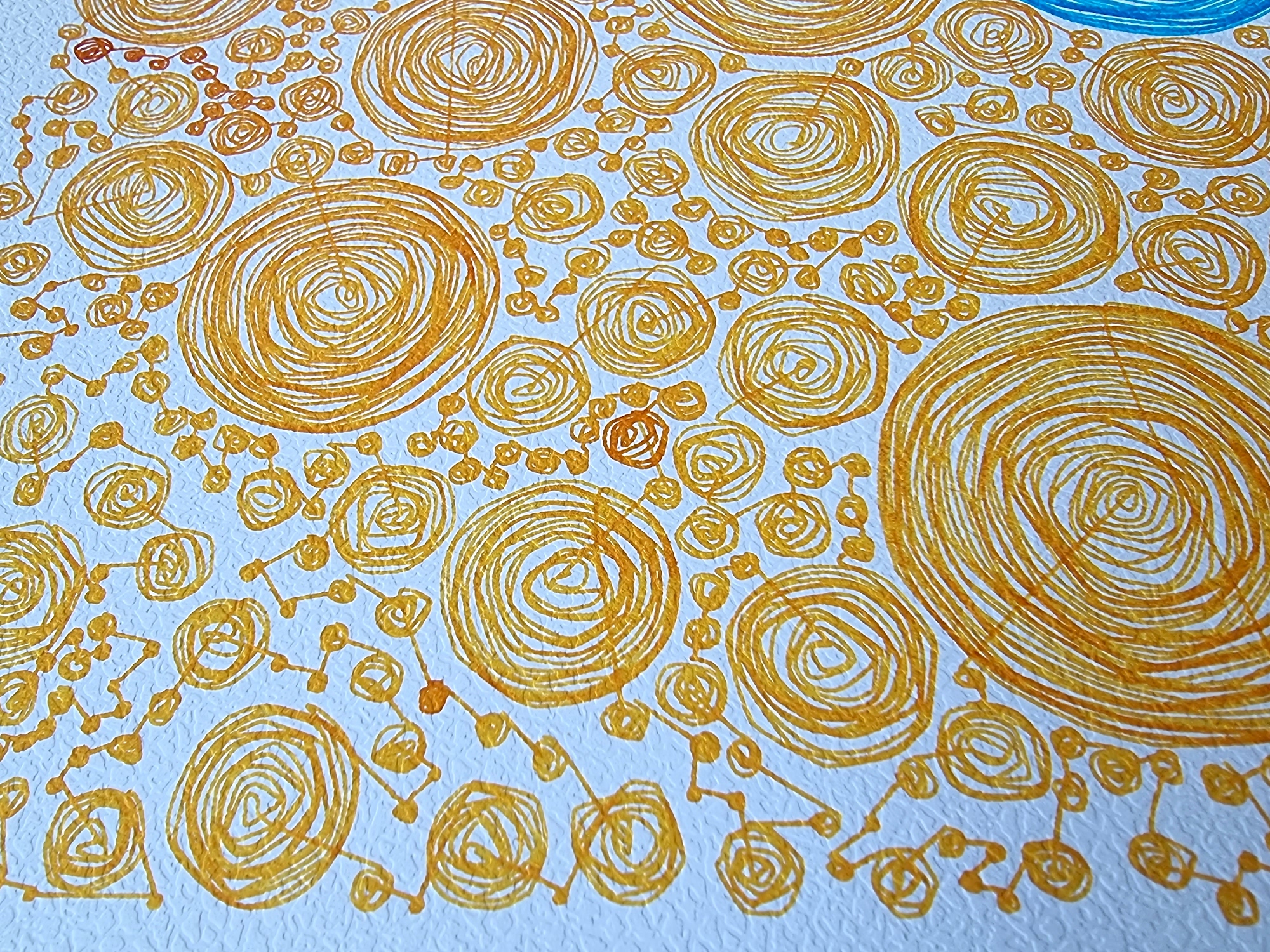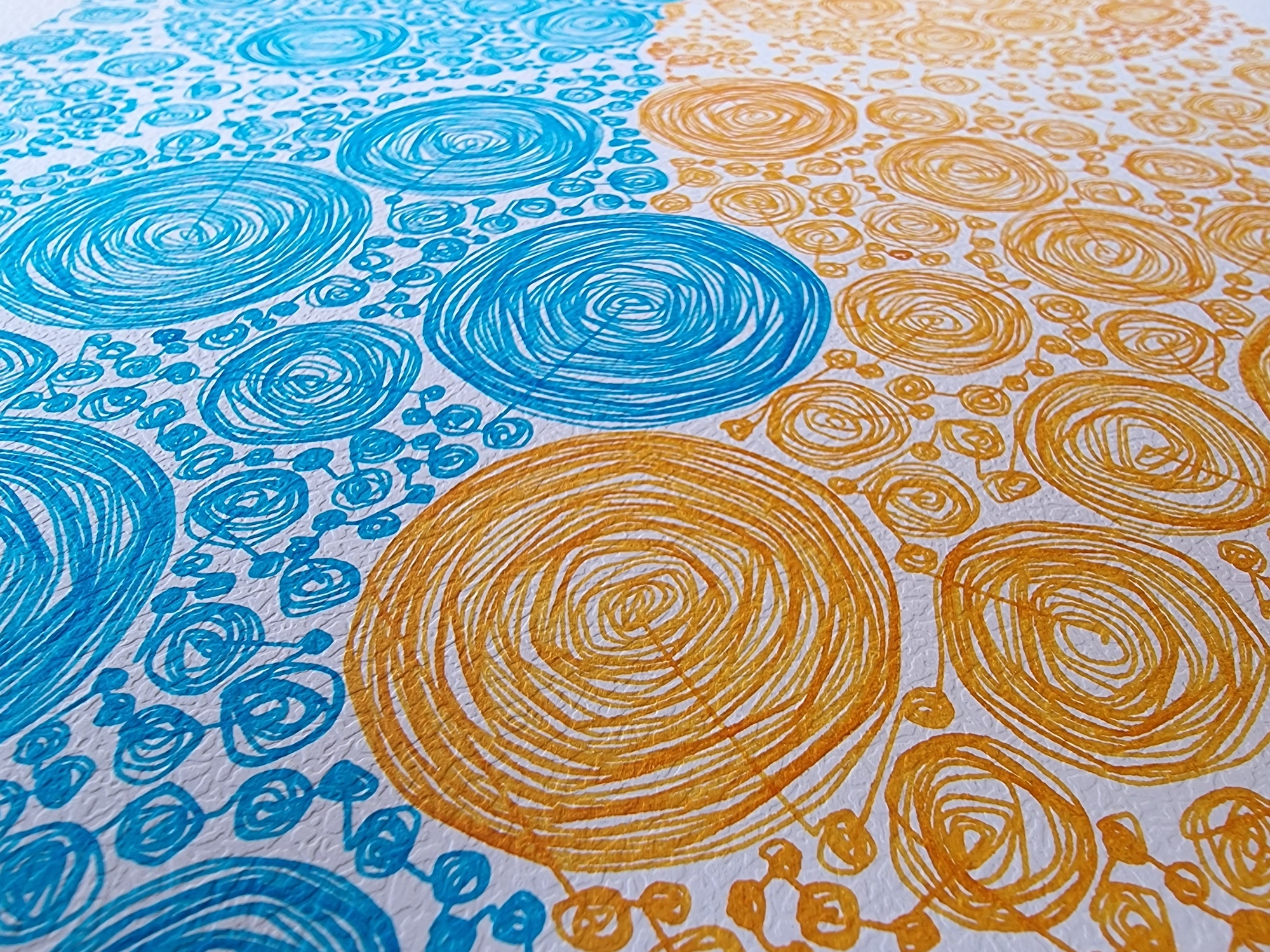 The art will be put on auction and 100% will be given to https://github.com/teia-community/teia-docs/wiki/Ukranian-Fundraising.
Done during a live stream on https://twitch.tv/greweb