One month ago was the LudumDare #28 gamejam theming "You Only Get One".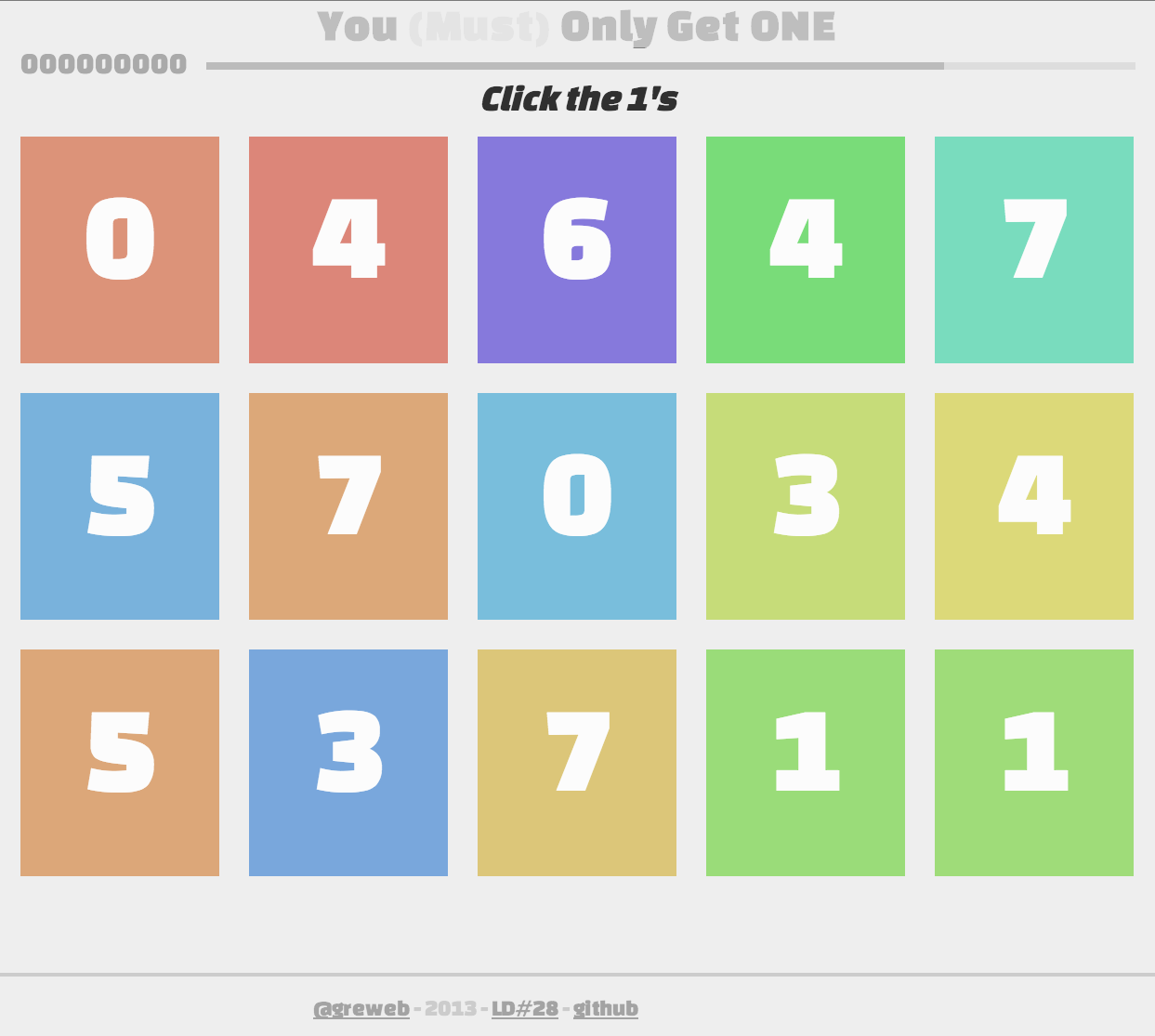 I submitted a mini-game which ranked 105th out of 2064 entries and also 26th in the "theme" category.
This is of-course a web game implemented in JavaScript and using HTML and CSS.
But actually, my main goal was not really making a game done but more about technically making a state-of-the-art Promise-based game.
I think Promises contains very interesting advantages in a game development design: Resource loading managment, game scenes chaining, animations... are some use-cases.